discover how our clients go from idea to business without years wasted in trial & error
Let me share with you my
first business epiphany …
It happened after China was still recovering (or atleast I was still recovering) from Jack Ma's IPO frenzy in 2014.
I remember being seated at the back pew (of business hall) bored to death, when Mrs. Lu, our Business IT teacher stopped lecturing over 'some' ppt and said
… "here are some hacked softwares I found online and I need you guys to use them to create anything"…
Immediately I lit up 

; finally something challenging had come through!
Whilst others scampered to go with softwares like Photoshop … etc, I thought maybe Adobe Dreamweaver was more of a threat (as I had had no prior experience with) to me.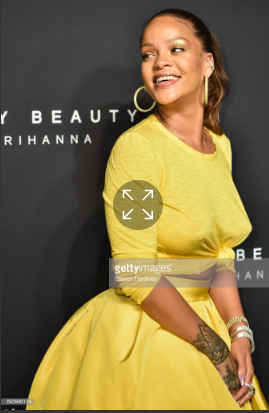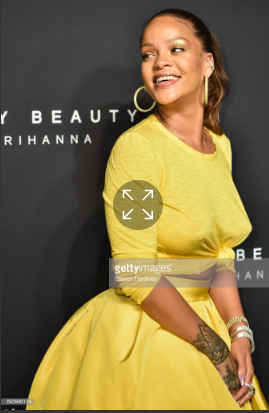 Long story short, with Dreamweaver, I coded my first website (kinda like a taobao version but only for homeland goodies foreigners couldn't find in China. See classroom presentation here)
And got great feedback from my mates; they sure needed a platform like mines to meet their homeland needs.
Pumped therefore to turn my prototype into business (so I  could add value to over 20000 foreigners across China using my platform), I went up to my business teacher, Mrs Zhu.
To say I planned to SCALE (exactly the secret formula Jack ma used by going public … granted I was light years of going public but the idea of SCALE  still remains.) turning classroom project into an actual business.
And shockingly Mrs. Zhu wasn't that optimistic.
…"It is too big, it will involve so many vendors, links … don't bother too much my dear, this is too much of a task. Stay in class and stick to the curricula" … (I added this last line. LoL!)
So, I quit 

 to then scale this new business muse, with other like-minded Chinese who had succeeded in starting & running businesses with…
My first business epiphany being:
You learn the Secrets and Formulas of International trade by DOING International trade not by studying International trade.
Yes! Its taking the high way of course, where you put down your money in real time and watch it feedback you in real life. As opposed to playing pretend (classroom simulations with words) with business nannies (professors babysitting & petting you away from reality – real business world).
I had more business epiphanies, within the course of acquiring my second business in China (a German Foreign Direct Investment firm)… 10 in total. 
My second business epiphany being:


INFORMATION is key to

navigate

the Chinese business world.

But, that by default (Chinese high context communication culture

) its always HIDDEN. So, you have to kiss as many frogs as you can. Or be smart enough to PARTNER with businesses like ours (who've

done the kissing for years

) to save your time and 2X your results.
emoH™ is a country-specific marketplace offering homeland goodies to foreigners (across South East Asia), in exchange for real estate in homeland Africa.
emoH™ was Jane's creative-class project (business school 2014, Zhejiang University of Science & Tech.) now turned business. emoH™ is registered as a trading company in China. Currently we have an estimated 30,000 buyers with 1500 vendors on marketplace. Each time a foreigner shops for homeland goodies, s/he earns points in exchange for housing in Africa.
It is a lifestyle/wellness brand founded by Jane B. Eben after healing herself from Stage 4 Breast Cancer in 2017.
foodatWORKS™ is food that works for you as opposed to you working (slaving per usual) for your food. foodatWORKS™ is your HEALTH, GYM, YOUTH and SAVINGS all in one. foodatWORKS™ is elixir food.
E'Or SOLUTIONS, Inc.™ is Jane's second business in China, was an acquired German foreign Direct Investment firm in Shanghai – China.
Ever since it's acquisition, E'Or SOLUTIONS, Inc.™ has helped many entrepreneurs, businesses and governments, to understand and penetrate the China market. We create elite SOLUTIONS by leveraging our global networks and BUSINESS INTELLIGENCE on your next big idea, project and foreign direct Investment … so you can 2X, 4x and even 10x your outcomes.
E'Or Holdings, Ltd.™ is a Private Equity firm representing several high profile investors/investment firms which have keen interest in Africa.
E'Or Holdings, Ltd.™ creates $100m (also buys and sells) "disruptive" brands, to move existing industries into new markets. E'Or Holdings, Ltd.™ is set to cover industries as diverse as agriculture, wellness, extractive, manufacturing, fin/Hi-tech industries, construction, education … within the untapped $100b African disruption market.
BOOKS
Essential books and Worksheets that will help your business Grow and Profit.
JANE B. Eben is the best selling author of 4 books: "3 Years in 3 Months: Go from Idea to Business, Without Years Wasted in Trial and Error", and "BrandYourselfStrong", and 'No-hospital' Guide to Stage 4 Breast Cancer Healing", and 'food'atWORKS™ Lifestyle Guide'
Suggested readings to ACCELERATE the GROWTH of your Business
Are you ready to  finally experience a BREAKTHROUGH in MORE PROFITS, FREEDOM and JOY for your Business?
If you would like me to work directly and privately with YOU, to once and for all insure that YOUR business becomes a well-oiled machine you've always dreamed of, consistently attracting and keeping your PERFECT clients… apply now to see if you are the right fit for Private Coaching.